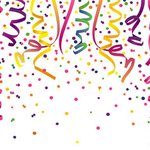 Today's post is untraditionally timely (compared to my usual 4-month processing delay). This is because today is a day to celebrate -- it's the first year anniversary with my Merida. Exactly one year ago I set off with my bike from Ushuaia towards the north and thus started one big incredible adventure.
Was the last year something that I expected? Yes and no. For sure, my original plans were to be back home by now. If you follow my location on a blog then you know that I am quite still far from this goal. In fact, I am still on the southern hemisphere (though this should finally change in about week or two). Does it mean that I am just too lazy to cycle? No, it just (mostly) means that Peru happened. And with Peru came a lot slower progress -- high altitudes, steep and constant climbs, roads that doesn't go exactly to the north, etc.
My original plan was to finish with about 15000 km on my wheels. By now, I am roughly at 16000 and the north of Colombia is about 4000 km more. But most importantly, I do not roll to make kilometers. No. I pedal to make fun and have incredible adventures. Which is exactly what was happening for the past year -- tough and solitary roads with majestic views which cannot be described by words. Even photographs are not enough. No, you have to be there to taste the feeling of the scenery.
So what should I say more? The last year was sure a total blast and I hope the rest of the trip will be as good as this. With that, let's start the party and grab some beer (Ecuador's Pilsener is quite good)!