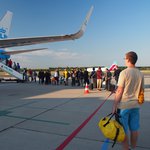 Set towards our goal of riding famous US & Canada Continental divide (i.e., mountains dividing watersheds between two different oceans) we first need to get to our starting place -- Calgary in Canada.
-- June 26
The adventure begins quite unceremoniously. We have to wake up 3:30am so that we can catch our flight from Vienna which is at 7am. To further complicate the things, Martin has to go by bus -- with bikes and backpacks occupying the whole back space of our brother's car it is impossible to fit two other persons besides the driver there. Fortunately, everything works well and after a smal coordination issue we manage to meet at the airport.
The airport checkin is relative easy, on top of the standard procedure we just need to drop off the bikes at the oversize counter and pay 125 Eur per bike to fly them. We continue walk through the airport, quickly finish off our breakfast before security and here we are waiting for out short flight to Amsterdam.
Once in Amsterdam we have quite some time (more than three hours) to transfer but the time flies quickly on the free airport WiFi. It then takes us a rather long time to walk across the whole airport to our flight to Calgary which is soon after we arrive there ready for boarding.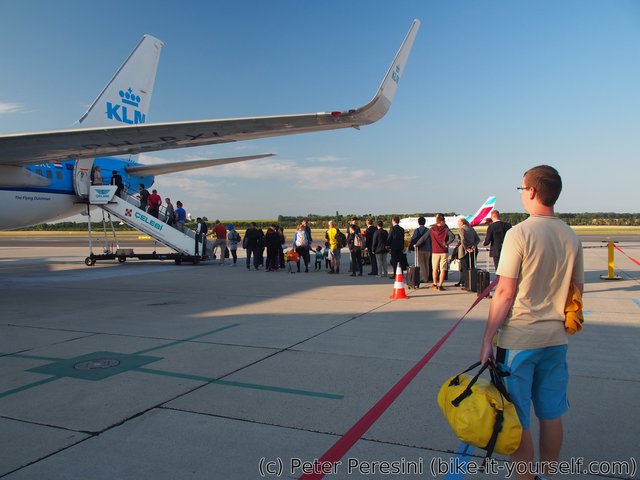 A dozer on so hours later and we are finally standing at the immigration like to enter Canada in Calgary airport. The procedure goes smoothly and soon we find ourselfs questioning local "tourist information point" with stupid questions like "how the heck can you get from here to the town with two big bike boxes".
In fact, it takes us a bit of time to organize the transport but in the end thanks America's big cars we are able to get to our airbnb where we assemble our bikes and soon after enjoy the jetlag.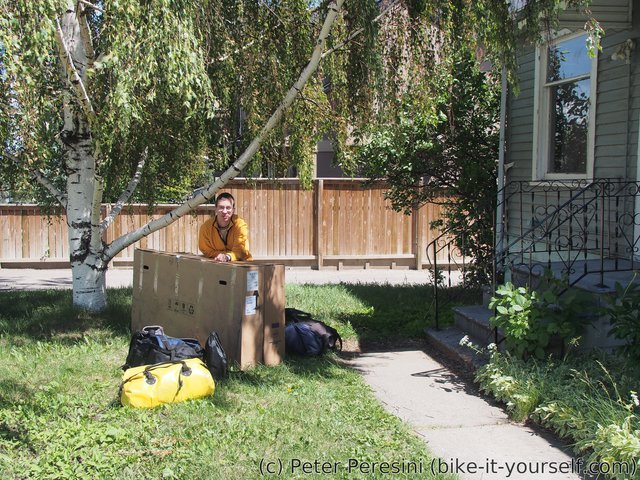 -- June 27
Our accomodation at Calgary is quite far from the downtown so instead of big scyscrapers there are only tiny wooden houses with big lawns around. On the bikes we head to the city to do some important shopping. But before that, neighbourhoods around Calgary are really weird. I mean, when was the last time you saw a rabbit hopping around some house's lawn? And this wasn't an occational "incident", we actually saw more of them.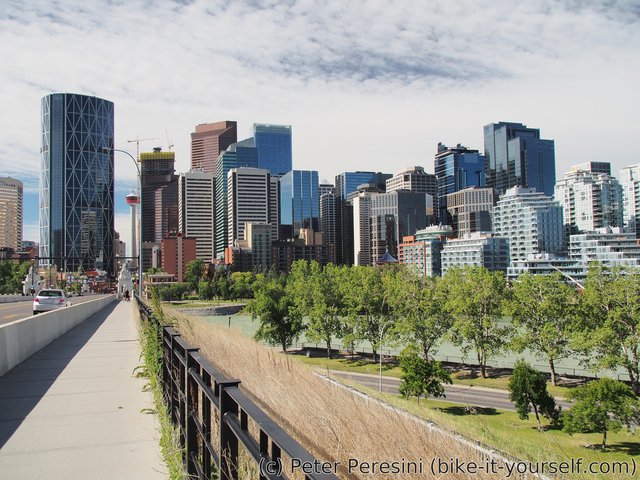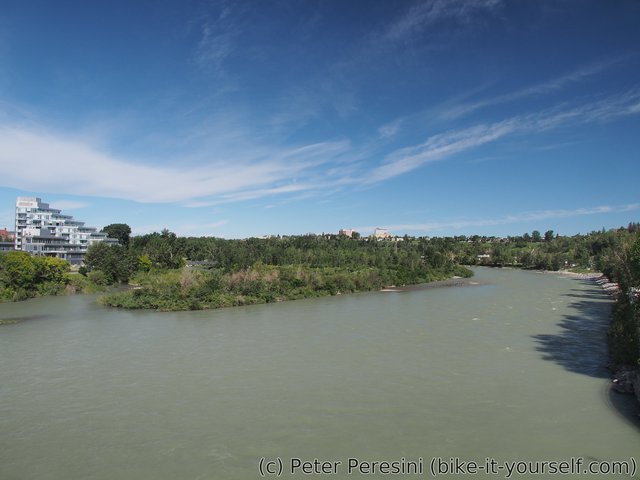 Anyway, we first head to Greyhound bus terminal to figure out transport to Banff/Lake Louise. Unfortunately, it seems to be complicated. To Lake Louise there isn't any available bus tomorrow and to Banff the places are filling up. Unfortunately, bike transport isn't easy -- while it is possible, we would need to package the bikes again into the boxes so we leave without booking anything.
Next is some bear-preparedness planning. We head to the biggest outdoor store and spend a lot of time figuring out bike boxes, bike sprays and gas for our stove. The bike boxes are the biggest trouble -- it seems that they are quite expensive, some bears figured out how to open some specific models and the lightweight option Ursack (basically a bag made out of Spectra/Kevlar) doesn't seem to happily accepted in Yellowstone (but of course Canadians doesn't know much about that).
With wasted morning and half of the afternoon we finally return to our room and decide to quickly visit an aviation museum close to our place. The museum is quite nice with displays of old aircrafts and amazingly huge (and not that powerfull) engines.
Back in our room we figure out that the Greyhound bus is fully booked by now and so the plan for the next few days is clear -- we will have a warmup ride from Calgary towards the Banff National Park.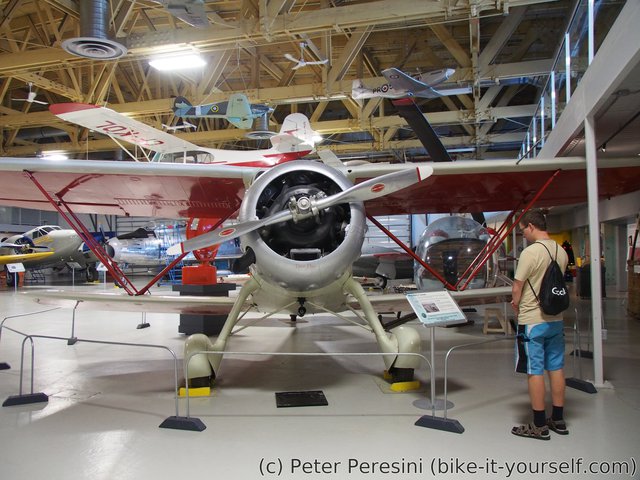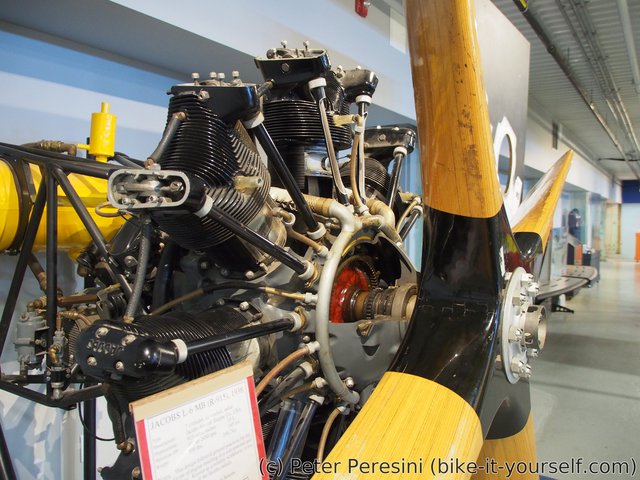 Route
Loading map...
Download simplified GPX of a route here
Stats by activity:
Activity
Distance
(km)
Ascent
(km)
Pedal rotations
(thousands)
bike
29
0.1
1
Stats by day:
Date
Distance
(km)
Ascent
(km)
Avg. temp
(moving, C)
June 27, 2018
29.5
0.14
23.0
Elevation data
Loading graph...
(drag over a region to zoom in, right-click reset)
The next table is only for cycling activity.
Grade(%)
Ascent (km)
Descent(km)
< 2
21.0
< 4
2.5
2.2
< 6
0.9
0.4
< 8
0.3
0.2
< 10
0.1
0.0
≥ 10
0.1
0.0