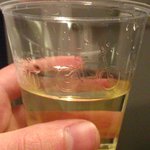 My bike trip starts at Ushuaia but obviously I won't just appear there out of nowhere. Instead, I had to fly from Vienna through Amsterdam to Buenos Aires and the tomorrow to Ushuaia.
Checking in at Vienna airport was much less of a drama than I anticipated. First I was standing in a long non moving line to the baggage drop because of some group of probably Chinese citizens who were blocking the counters for a long time. Once it was my turn, things were pretty quick. The lady believed me the weight of the bike box, stuck a barcode on it and send me to special-luggage dropoff and to a service counter to pay for the bike. All in all, everything was surprisingly easy.
KLM flight to Amseterdam was quick but boring (though it was delayed by al almost half an hour, a good thing that I had two hour connection time). Transiting Amsterdam Schiphol Airport was also a piece of cake and so I just waited for the next plane which took like a gazillion of passengers into its dark innards before we rolled of the gate. And man, while KLM crew was very nice, this was one of my worst long-haul flights. For some reason, I was unable to find a convenient posture for sleeping. But hey, they at least know I am going for a bike trip -- see the KLM cup?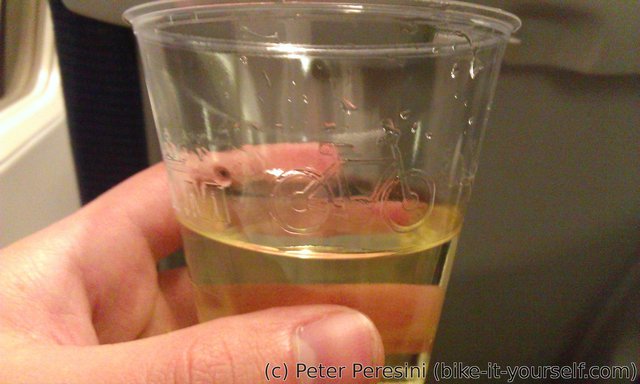 After the long flight and waking up into the sunshine I arrived to Buenos Aires. There I cleared immigration (surprisingly quickly), collected my checked luggage (here I needed to be a bit inventive and look where the conveyor belt is coming from, see that there is my bike lying there on the other side and tell the luggage guys to put the bike on the belt for me.
Afterwards, I needed to clear customs. I definitely did not anticipate the queue there (which was much larger than the immigration one) and I wasn't sure that I filled the form correctly. But after X-raying bike box and my other luggage, asking me for passport (I don't exactly know why) and looking at the customs form, the customs officier released me without any trouble.