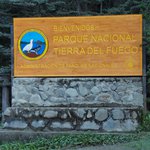 Before starting my biking trip, I had one day to set everything up in Ushuaia and I decided to spend this day by visiting Tierra del Fuego National Park. And while there aren't so many hiking trails in the park, the park itself is certainly worth visiting for longer than just getting a bus ride to Bahia Lapataia - the end of Ruta 3 - a sure sign that you are at the "end of the world". 
Instead of going the easy way, I decided to to immediately try the hardest trek there -- a trail to Cerro Guanaco -- which goes up to 920 meters. I was a bit disappointed by the classification of this as a "hard" hike (being expected 5 hours and <1000 meters of ascent, this certainly is below my Swiss "worth calling it a hike" classification).
The trek itself starts in a nice green forest and continually winds up the mountain. At one point, treese gave up and instead, a marshy grass appeared (which required a bit of navigation to avoid muddy & wet feet). And after this part, the real mountain started - a bare rock/scree. Here, the temperature suddenly dropped and the wind started. At first gentle but the higher I went the wind was more and more present and grown into a full-blown Patagonian wind at the top. In fact, it was so windy and cold up there that I stayed on the top only for a short bit of time and then went down. Which proved to be as demanding as going up, due to the headwind. At one point, the clouds even gave a bit of snow.
After going back down, I was again greeted by lush green of the forest and mild and nice temperatures. So I decided to explore a bit more and also biked to that touristy place. Which, to tell you the truth, wasn't worth it. I certainly don't need to see 20 Japanese tourists brought by a bus to observe one viewpoint.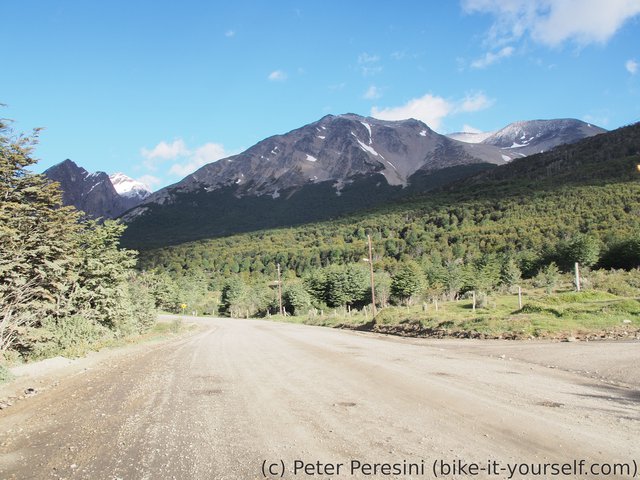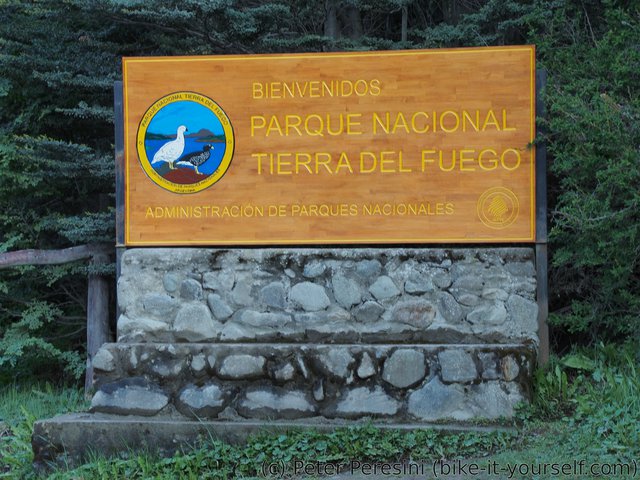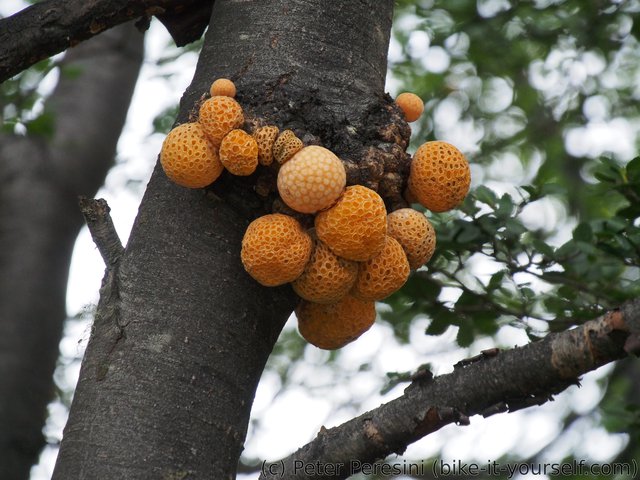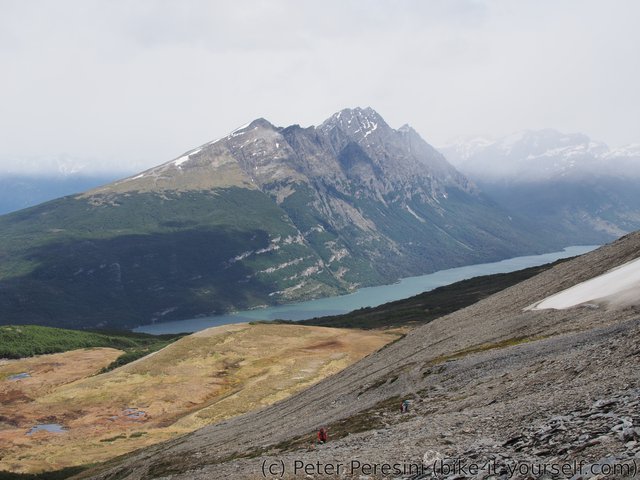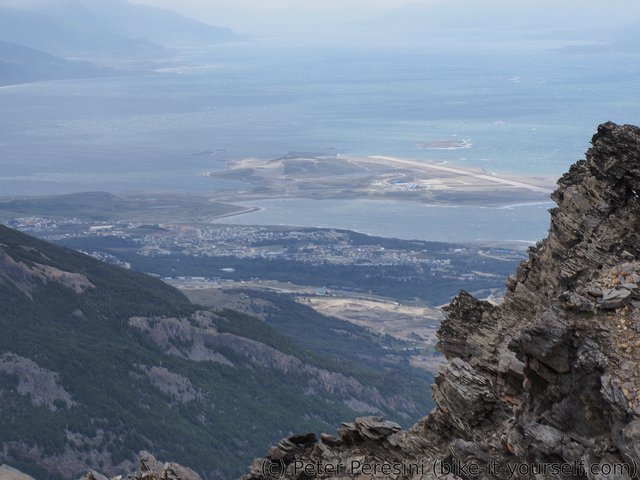 Route
Loading map...
Download simplified GPX of a route here
Stats by activity:
Activity
Distance
(km)
Ascent
(km)
Pedal rotations
(thousands)
bike
47
0.4
6
hike
12
1.0
-
Stats by day:
Date
Distance
(km)
Ascent
(km)
Avg. temp
(moving, C)
Nov. 28, 2016
59.2
1.46
10.6
Elevation data
Loading graph...
(drag over a region to zoom in, right-click reset)
The next table is only for cycling activity.
Grade(%)
Ascent (km)
Descent(km)
< 2
20.1
< 4
2.5
5.2
< 6
1.9
2.5
< 8
0.7
1.1
< 10
0.6
0.2
≥ 10
0.8
0.5